Why Choose Centurion Claims?
Centurion Claims Management are specialists in providing home insurance claims assistance to people who have had a flood, burst pipes, fire damage, storm damage or impact damage from a vehicle to their home. We are based in Manchester and service clients in the Northwest area including Greater Manchester, Lancashire, Cumbria, Cheshire and Merseyside
We help by managing your house insurance claim, negotiating with the insurance company and arranging all the repairs require to restore your home to it's previous condition. With Centurion Claims on your side you will experience a hassle free claims process plus a team of professionals and highly skilled tradesmen, ALL working in YOUR best interest.
Our main aim is to help our clients through the home insurnce claims process, which can be difficult, timely and sometimes a battle. We focus on speeding up the process and making it, as much as possible, a stress-free experience, which shows in our reviews.
Fantastic support provided from Centurion claims management. Clear communication throughout the process. An overall great result from the whole team. Kieran Definetly went the extra mile with reassurance and support. Would 100 % recommend these guys without hesitation.
We discovered that we had been subject to a major water escape from a burst pipe in our loft - bringing down several ceilings, and causing major damage to our property whilst we were away on holiday. Having worked in the Fire Service and advised other people in similar circumstances I knew immediately we needed a Loss Assessor. It was out of office hours when I started making calls to several companies and the only person who picked up the phone was Kieran. He was friendly and informative and gave us exactly the advice we needed at what was an extremely stressful time for us. We agreed for Centurion to act as our Loss Assessor and Kieran was always available either in person or by phone / email throughout the process - with friendly backup always available in the office. They guided us through the claims process from initial meetings with the Loss Adjuster acting for our insurance company to organising rented accommodation, storage facilities, drying equipment, Building Surveyors, and the tendering process for Builders. They talked us through exactly what we were entitled to claim for and compiled lists and photos of all our damaged contents to allow us to make a successful claim. We were out of our property for 10 months whilst drying out and major renovation works were completed - but we now have a beautiful house back. During the renovation works we wanted to make a few changes that Kieran helped to arrange with the Builders without incurring any additional costs - so that on completion our house is better than before. We could not have achieved such a successful outcome without Centurion and we have no hesitation in highly recommending them to anyone who needs assistance in dealing with a large insurance claim. John (Lancashire)
From first contact to completion of works I found Centurian to be totally professional in every aspect. The customer service was exemplary, nothing to much trouble. Polite and efficient. All tradesmen where A1 and would gladly use again at my own expense. Highly recommended.
Four questions you may have if, like us, you've had a disaster in your home are: Do you need a loss assessor? The answer is yes. Are Centurion the right company to choose? The answer is yes. Can you trust Centurion? (after all you don't know them do you?) The answer is yes. Is it going to cost you? The answer is no. Keiron at Centurion answered our call out of hours when no-one else was picking up and from that moment on, helped us throughout the whole process taking all the weight and stress off our shoulders at such a devastating time. They arranged everything from clearing and drying out the property (ours was a major water escape), surveyors and builders (who in turn arranged joiners, electricians, plumbers, decorators etc) and liaised with the insurance company's Loss Adjuster on our behalf, making sure that we were treated fairly. All the companies used by Centurion were brilliant and have put our house back together beautifully. The cost of using Centurion was covered in the tender for the works so no payment required from us! We can recommend these guys 100% and are so thankful that Keiron answered our call, we wouldn't have known where to start without them. A definite 5 stars and massive thank you from us!
After Experiencing a flood at my place of work, I was recommended Centurian Claims and they didn't disappoint , Kieran had drying equipment in within an hour and he was massively helpful in getting the insurance claim together, and saw it through to completion. I would Highly recommend them. Thanks Centurion
Excellent service with a team that help you at a moments notice to sort out your issues with insurance companies, thank you for all your help and support from moment one right through to a happy end
Natalie Gaughran
17/03/2022
Excellent service from Kieran and his team. We were well looked after with professional advice. Centurion dealt with the insurance company to secure a great outcome, we could not have done on our own.
EXCELLENT JOB FROM START TO FINISH FREINDLY EXPERIANCED STAFF AND WORKMEN SUPERB WORKMANSHIP NOTHING TOO MUCH TROUBLE FOR THEM WOULD HIGHLY RECOMMEND THEM GAVE GOOD ADVICE FROM START TO FINSH KEN AND SUSAN
Jeffrey Whittle
15/11/2021
EARLY THIS YEAR MY BUNGALOW WAS FLOODED OUT DURING A STORM. CENTURION LOSS ASSESSORS CAME TO OUR RESCUE, THEY SORTED OUT ALL OF OUR CONTENTS CLAIMS ARRANGED ALL REPAIRS THAT WERE NEEDED THROUGHOUT THE BUNGALOW, KEIRAN WHO WAS IN CHARGE OF THE CLAIM WAS BRILLIANT. KERRY IN THE OFFICE WAS VERY HELPFULL WHEN WE NEEDED TO GET IN TOUCH. ROSS WAS IN CHARGE OF ALL THE REPAIRS, WHICH WERE CARRIED OUT TO A VERY HIGH STANDARD, WOULD HIGHLY RECOMMEND CENTURION. MR WHITTLE BOLTON.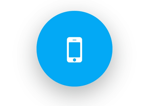 Book Your Free Consult
Call us today for a no obligation, free consultation with one of our loss assessors who will talk to you about how we can help make this process as quick and simple as possible for you and your family.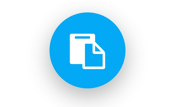 We will handle the claim
We will help you with every step of the claim from writing the insurance claim to getting the best result from your insurance company for you. Our experienced loss assessors aim to get you the best result possible from your home insurance claim.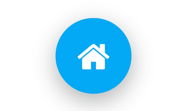 We will repair your home
Forget having to call around for different quotes from builders etc. Forget worrying about if they are trustworthy or not. We use trusted companies that we will regulate and that will deliver a great standard of work, which saves you the hassle. We will be your number 1 point of call for the whole insurance claim process.
What Type of Home Insurance Claims Do We Manage?
Our Qualified Loss Assessors are extremely experienced in handling a number of different types of building insurance claims. They work to support you with your claim to get you the best result.

Fire Damage Restoration
Unfortunately fire is not an uncommon event and even small fires can create a significant amount of damage, sometimes leaving your home uninhabitable. We can help assess all the fire damage and move the insurance claim process through quickly to get you back into your home as fast as possible.

Flood Damage Restoration
Flood and water damage can have a large variety of causes including flash floods, burst pipes, leakage and excessive rain fall. We can help with all these types of insurance claims and even help you deal with the clean up process even before the insurance company gets involved.

Impact Damage Restoration
Impact damage can destroy carpets, flooring, ceilings, paint, and plaster and even harm the structural integrity of your home. Make sure that a thorough inspection is done to reveal ALL the damage incurred. We can make sure this happens, as we act on your behalf.

Storm Damage Restoration
Storms can cause a huge amount of damage from fallen trees to roof tiles, and other debris being uprooted and impacting the building. We can help by supporting you through the insurance claim process and being your one port of call for all the repair work and assessment.
CASE STUDY
How we helped one of our customers
This is a case study of one of our past clients who had experienced a fire in their home that had damaged most of the downstairs area of the home.
We were able to help them with their home insurance claim using our simple 4 step process.
1. Free Consultation
We were contacted at the beginning of the claim process. One of our highly experienced loss assessors meet with the family at the property, completed an assessment of the damage incurred and gave a free consultaion about how to go forward with their insurance claim.
2. Begin The Cleanup
Immediately, we began the process to clean up the property with one of our certified cleaning companies, saving what we could and providing a safe place for the family to stay and supporting them with evidence collection for the house insurance claim.
3. Compile the Quote
While our trusted cleaning company were dealing with the property our experienced loss assessors were able to compile the claim for the family, to save them time, using our loss assessors extensive knowledge and experience to insure a successful claim.
4. Complete the Repairs
Once the claim was accepted we then organised and completed the beautiful renovation work on the property using our trusted tradesmen. We were the single point of contact for the family, saving them time ringing around organising people from a number of different trades themselves.
Centurion Claims Management Ltd (CCML) is an Appointed Representative of Hilton Thompson Ltd (HTL), Chartered Loss Adjusters, which is authorised and regulated by the Financial Conduct Authority. Registered address as above, Registered in England and Wales No: 08022839